Place
Adventure Valley Durbuy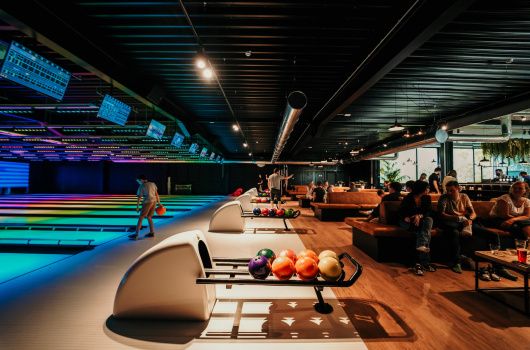 Discover the Disco Bowling of Durbuy.
Bowling is an activity accessible to all and is played in small groups.
Come and try our brand new 10 lane bowling alley with family or friends. Guaranteed fun!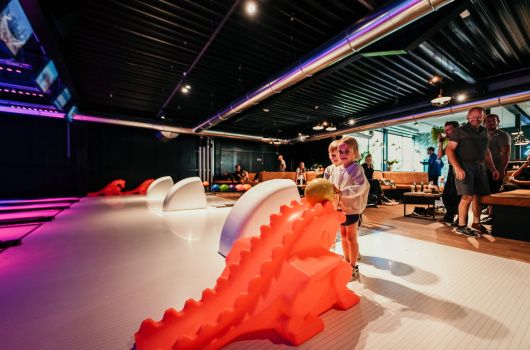 Hours of fun for young and old
This activity is accessible to all and is played in groups of 6 people per track.
For children, automatic bumpers (rails preventing the ball from falling into the gutters) allow them to play on the same lane as their parents (without bumpers).
To ensure that you can fully enjoy your playtime, we kindly request you to arrive on time or even 10 minutes early. If, unfortunately, you arrive a bit late, we will have to deduct that lost time from your playtime.
This is done to guarantee the playtime of the players after you. In case of rain, there might be a crowd at the reception of our indoor area, so please take this into consideration. Thank you for your understanding. We are looking forward to welcoming you soon for an amazing play experience!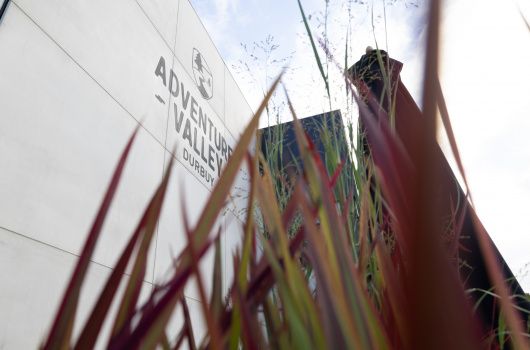 Un véritable paradis d'activités couvertes
Laser Game, restaurant ou encore une plaine de jeux, cet espace offre tout ce qu'il faut pour passer une journée inoubliable en famille ou entre amis. Le bowling est accessible par le parking 2 et peut être réservé à la carte, séparément des autres activités, ou alors via notre pass indoor.
Les pistes sont louées à l'heure et non à la partie. Veillez à vous présenter à l'heure afin de ne pas perdre une seule minute d'amusement. Maximum 6 personnes par piste.
The bowling is located in our beautiful indoor temple, a brand new and hip venue with a beautiful bar and restaurant. The bowling is accessible from parking lot 2. You do not need an admission ticket for the park and you can reserve the bowling separately.
The lanes are rented by the hour and not by the game. Max. 6 people per lane. 
Kids bowling party (<12 years)
Is your kid you celebrating his birthday soon? We invite him to enjoy the joys of bowling with his guests for 1h! This package includes pancakes or pizza and two soft drinks. A nice surprise is also planned for the child who is celebrating his birthday!
Conditions :
Calendar
SCHEDULE
During the school holidays and at weekends, the bowling alley is open daily from 12 am to 10 pm.Outside the school holidays the bowling is open from Monday to Friday from 16.00 to 22.00 (on Wednesday from 14.00) and on Saturday and Sunday from 12.00 to 22.00.