Place
Adventure Valley Durbuy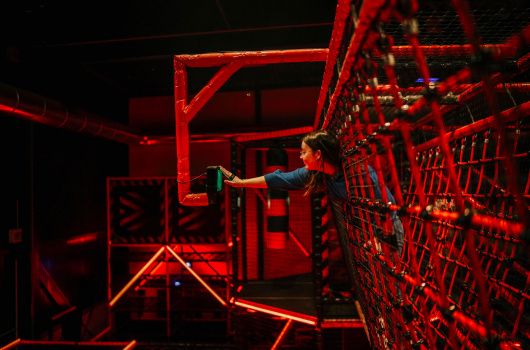 Discover our newest activity: the Fast Tag.
The unique Fast Tag is played in our indoor action temple with an area of more than 1000 m² and a height of 7 metres.
Fast Tag is played in three different game arenas where players collect points by finding and touching the illuminated "tags" hidden there. The points collected are added up during the game on special RFID wristbands, making the game even more exciting.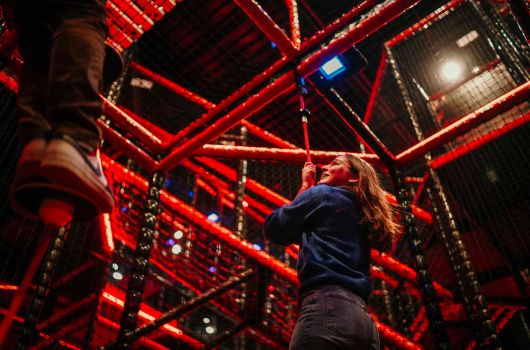 Strategy and mental skills
In zone 1, strategy and mental skills are very important as the tags are hidden in puzzles. Zone 2 requires condition and boldness to find the tags and zone 3 offers more playful obstacles such as a ball pool. The Fast Tag is suitable for young and old and is unique in Belgium.

The fast tag is located in our beautiful indoor temple, a brand new and hip location with a beautiful bar and restaurant. The fast tag is accessible via parking 2. Accessible with an Adventure or Fly Pass. You can also reserve the fast tag separately.

Location
How to get there?
Arrival at the Adventure Valley Park reception.