Titre

Your subscription will be prepared during your first visit to Adventure Valley.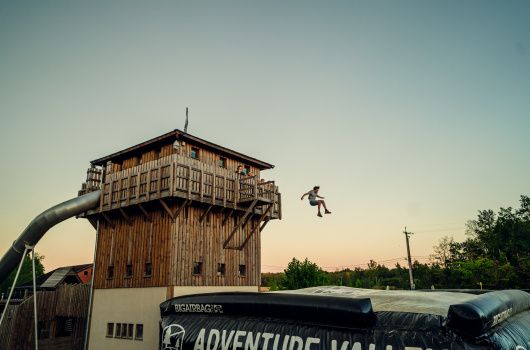 25% DISCOUNT FOR YOUR FRIENDS OR FAMILY
WITH YOUR ANNUAL ADVENTURE PASS AND FLY PASS, YOU CAN BRING YOUR FRIENDS OR FAMILY TO ADVENTURE VALLEY AT A SPECIAL RATE!
Accompanying persons receive a one-time discount on the adult rate as displayed at the park ticket office. The discount is valid in the presence of the annual pass holder and on presentation of the valid pass at the Adventure Valley reception.
More info
Your subscription benefits
Benefits all year round!
Free parking all year round
10% discount on the souvenir shop (Scotty's Shop)
10% on our Halloween event
10% on our à la carte activities (Bowling, Kayak, Escape Room, little train,...) 
Unlimited access to the chosen pass
Apply for a season ticket
Your brand new season ticket will then be ready for you on your first visit to Adventure Valley.
Apply for a season ticket