Place
Adventure Valley Durbuy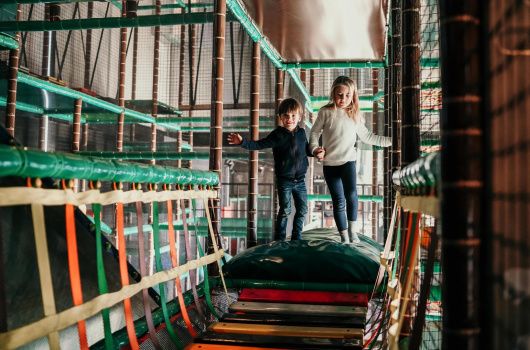 A covered area entirely dedicated to the little ones.
Give your children a unique experience in our superb new indoor playground, specially designed for children from 4 to 10 years old inclusive. They will be able to play, climb and crawl as they wish.
Children under the age of 4 have a separate, free area for safe play.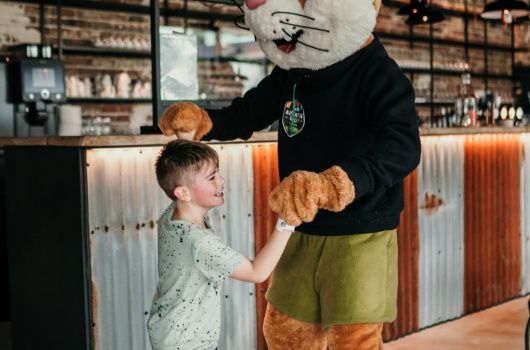 Un véritable parc d'aventure intérieur
Restaurant, Bowling ou encore Laser Game, cet espace offre tout ce qu'il faut pour passer une journée inoubliable en famille ou entre amis. La plaine de jeu est accessible par le parking 2 et peut être réservée à la carte, séparément des autres activités, ou alors via notre pass indoor.
Notez qu'un accompagnement est toujours requis (min 18 ans) et que les parents et accompagnateurs profitent d'un accès gratuit. Chaque réservation donne accès à 2h d'amusement dans la Kidzone.
The indoor playground is located in our beautiful indoor temple, a brand new and hip location with a beautiful bar and restaurant. The indoor playground is accessible via car park 2. You do not need an admission ticket for the park and you can reserve the indoor playground separately.

Kids play party
Is your child celebrating your birthday soon? Then we have the right formula for him!
Conditions:
Minimum 6 children
Minimum 85 cm
<12 years
Calendar
SCHEDULE
During school holidays, the Kidzone is open Monday to Friday from 10am to 7pm, Saturday from 10am to 8pm and Sunday from 10am to 7pm.