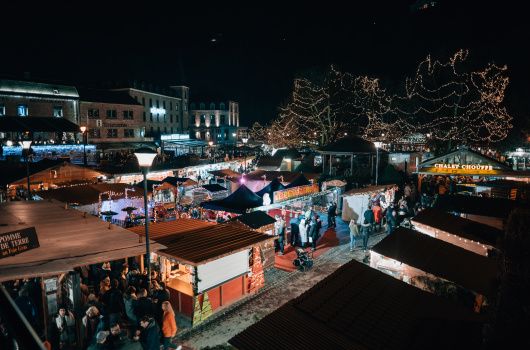 A giant ice rink in the heart of Durbuy
 
Located in the heart of the Christmas market, the Durbuy ice rink has been a meeting place and entertainment for the whole family for years. 
Timetable Christmas market 2022
From 25/11 to 18/12: only on weekends from 12pm to 8pm (Friday, Saturday & Sunday)
From 19/12 to 02/01: every day from 12:00 to 20:00
From 03/01 to 08/01: every day from 4 to 8 pm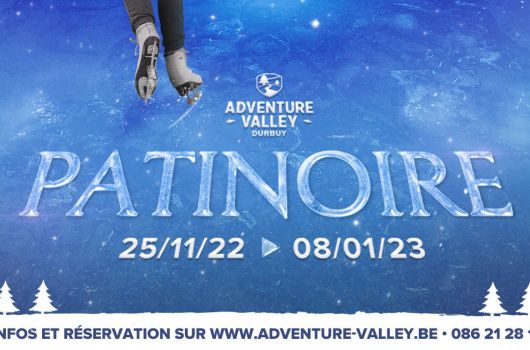 Choose the subscription
Group subscription: 12 entries for €105
Personal subscription by name: 70€ for permanent access except (except saturdays from 2.30 pm to 5 pm)
You can collect your pass on the day of your visit to the rink.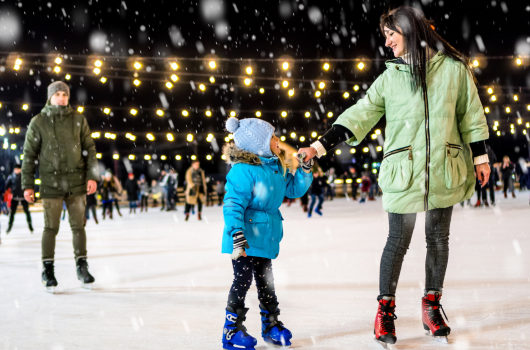 Forget the stress of parking
The last and only stop on the tour is the Christmas market. The last and only stop of the tour is the Christmas market. Take advantage of this stop to discover the marvellous Christmas market and spend a playful moment on the ice rink. After your visit to Durbuy, the little train will be waiting for you and will bring you back to the car park.
                             
Departure times :  11h00 - 12h00 - 13h00 - 14h00 - 15h00 - 16h00                       
                                              
Return times :     12h45 - 13h45 - 14h45 - 16h45 - 17h45 - 18h45
Train ride and access to the ice rink: included
Parking: included
Booking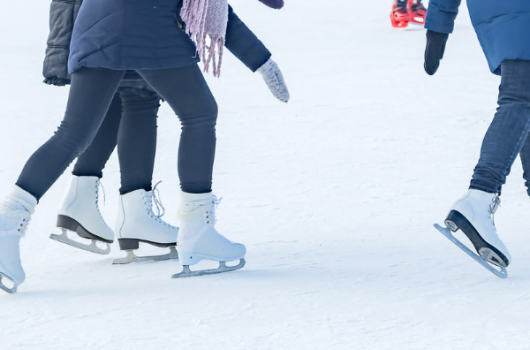 An excursion with your school?
Come and enjoy our indoor ice rink with your students during the winter period. Take advantage of our low price of 5€/p.p.

Are you interested? Contact the tourist office to buy your tickets.
Phone : 0032(0)86.219.868
E-mail : tourisme@durbuy.be
The ice rink is open for the duration of the Christmas market
The Christmas market takes place from 25.11.2022 to 08.01.2022 in Durbuy. Entrance to the market is free.
Book now