Welcome to the Duvel Dôme, a unique event infrastructure in Durbuy
The Duvel Dôme is an exceptional venue just a few minutes from Durbuy town centre. This multifunctional space combines modernity, comfort and functionality. At the Duvel Dôme, everything has been designed to help you organise your corporate events.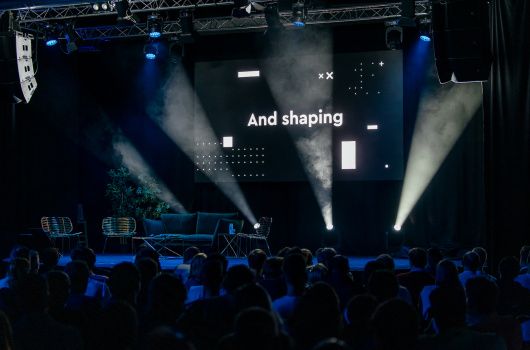 A versatile venue for all your events
The Duvel Dôme offers a multi-service function room that can be adapted to different types of business events: trade shows, exhibitions, conferences, customer days, product launches, after-work events and much more.
Thanks to its many facilities and modular spaces, the Duvel Dôme can comfortably accommodate a large number of participants and can be specifically tailored to your needs.
Map of the room
A modular hall in the heart of Adventure Valley's indoor park
Capacity for 450 people.
The Duvel Dôme can accommodate a large number of guests. Its surface area can accommodate up to 450 people, whether in a cocktail or theatre setting, standing or seated.
An area of 500m².
The Duvel Dôme has an incredible surface area of 500m², including a podium, bar and control room. All you have to do is adapt the space to suit your type of event!
A fully equipped room
We can provide you with all the equipment you need for your event to run smoothly. We can also customise the space to reflect your company's image (decoration, furniture, etc.).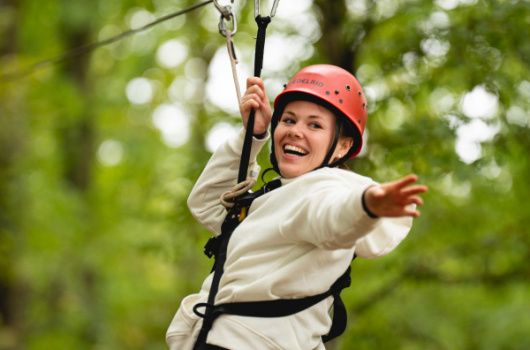 Let yourself be tempted by the many activities on offer at the Adventure Valley park in Durbuy
Make the most of your corporate event by combining rental of the Duvel Dôme with one of the activities or B2B packages offered by Adventure Valley.
Whether you're planning a team-building day, a family day or an incentive, choose from our full range of activities for professionals.
Nos services B2B
Would you like to provide accommodation for your employees in Durbuy?
Discover accommodation options near Duvel Dôme.
Our accommodation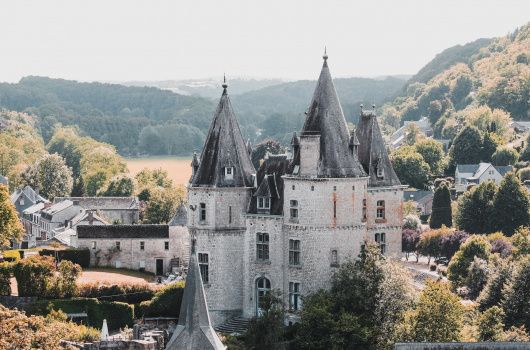 Why choose the Belgian Ardennes to organise your corporate event?
By choosing Durbuy as the venue for your next corporate event, you're giving your staff and partners a unique opportunity to discover the charm of this Walloon tourist mecca. 
But the smallest town in the world offers much more than its picturesque beauty. You can also take advantage of its strategic location, easily accessible from the major cities of Belgium. Located in the heart of the Belgian Ardennes, just a stone's throw from Durbuy's historic town centre, the Duvel Dôme is just 1 hour from Brussels, Liège, Arlon and Charleroi.
Adventure Valley, the partner for your best corporate events
Are you looking for the ideal partner to make
your corporate event an exceptional experience? Look no further, the Adventure Valley team is here to put together a comprehensive and personalised programme that meets your objectives. 
As a leader in the organisation of corporate events in the Ardennes and the province of Luxembourg, we offer you personalised services and a first-class infrastructure to guarantee the success of your events.
Consult the B2B brochure