Take advantage of the autumn holidays to discover Adventure Valley's new activities
The All Saints' holidays are the perfect time to get away from it all and explore new adventures. This year, get off the beaten track and discover the new activities that Adventure Valley Durbuy has to offer.
In this magnificent natural setting, the park offers a range of unique experiences for all ages. Whether you're a thrill-seeker or a fan of relaxing in the heart of nature, you'll find what you're looking for among our activities.
Thrills and spills for a good dose of adrenalin
During the autumn, most of the park's outdoor activities are open. Whether it's zip-lining, accrobranche or rock-climbing, your favourite activities are still accessible during the day.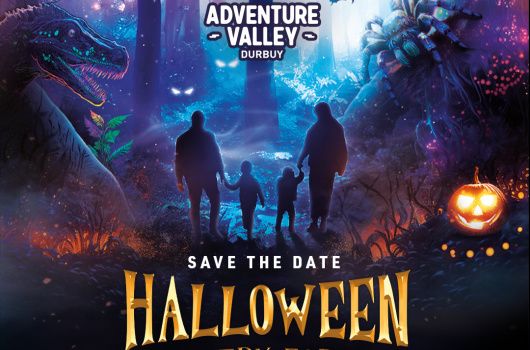 Halloween Mystery Forest, une balade illuminée spectaculaire à travers la forêt du parc
From 13 October to 04 November, Adventure Valley opens its doors on the darkest nights of the year! Dive into the mysterious Halloween forest and discover a delightfully spooky audiovisual show for young and old.
Will you be brave enough to cross the boundaries of the trail and take on Durbuy's most mysterious adventure?
Note that the trail is divided into different zones so that each participant can choose how far they wish to venture.
Book your table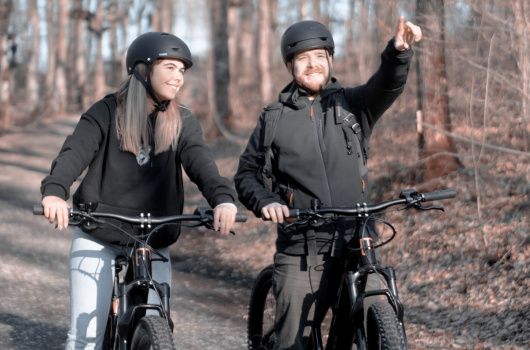 Hire an electric mountain bike and pedal through the shimmering colours of autumn
Autumn in Durbuy is a breathtaking season when nature is decked out in warm, shimmering hues. Why not hire an electric mountain bike and set off on an adventure?
Imagine hurtling down forest paths, autumn leaves swirling around you as you explore the natural beauty of Durbuy. The electric mountain bike will take you effortlessly up the hills, giving you breathtaking views of the colourful autumn valleys.
Hire an electric mountain bike
Take advantage of the Indian summer to discover Durbuy and its region
Autumn is the perfect time to immerse yourself in the enchanting atmosphere of the town of Durbuy.  For a weekend or a longer stay, explore all the wonders that the old town and its surroundings have to offer. So get ready to experience some unforgettable moments in this little corner of Belgian paradise.
Discover Durbuy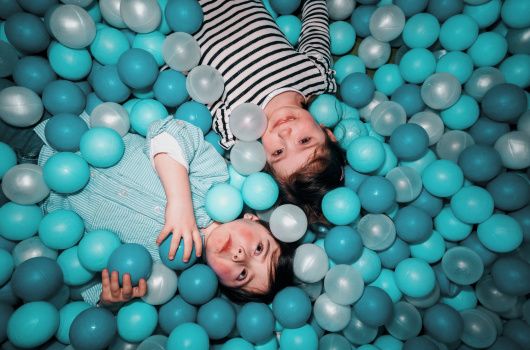 Is the weather not cooperating? Head for our indoor theme park
Adventure Valley offers a host of indoor activities for all the family. Laser games, indoor playgrounds, escape rooms and bowling alley guarantee hours of fun for young and old alike.
Looking for a good dose of adrenalin? Take on the challenges of Fast Tag, a unique Belgian adventure combining speed and agility.
Our indoor activities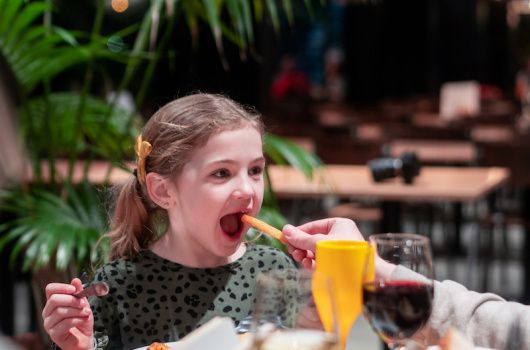 Join us for a delicious meal at the Fabrique
The Fabrique is the perfect place to take a break between two activities or to meet up with friends over a plate of tapas and a cold pint.
During the day, La Fabrique is open to all park visitors with a valid admission ticket. In the evening, the park's activities close, but La Fabrique remains open! From 6pm, the indoor playground remains open free of charge to families dining in the restaurant. Children can have fun while parents enjoy a drink or a meal together.
You haven't booked your stay in Durbuy yet?
Discover the different accommodation options available at Adventure Valley and in the heart of the smallest town in the world.
Our accommodation