Location
Chemin du hasard, 6940 Durbuy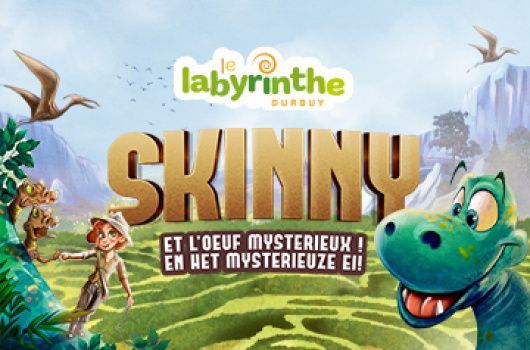 Come and experience a magical adventure !
The Labyrinth of Durbuy is a theme park of 11 hectares of maize fields and 10 km of alleys, with 7 actors each day, 7 shows and activities for children, and 70,000 visitors throughout the summertime, located 1 hour away from Brussels and 30 minutes from Namur and Liège. It's a magical adventure!
More info
Could you help Skinny find "The Mysterious Egg" before it falls into the wrong hands?
It was in this magical universe of 11 hectares that "SKINNY", the 20-meter-long diplodocus, lost its egg!
Afraid of flattening its egg due to its imposing stature, this giant creature struggles to enter the maze…
But "Skinny" has another problem… What if its egg is eaten by other dinosaurs or by malicious individuals?
Who will be brave enough to find the egg among these strange creatures?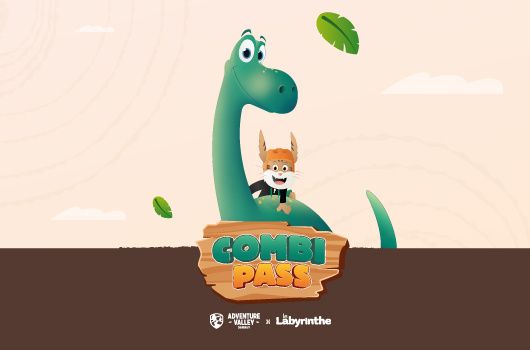 The Combi Pass Labyrinthe, a full day's activities in the heart of nature at a great price!
Looking for an all-inclusive package for a day out with family or friends? Our Labyrinth COMBI PASS is a must this season! 
In addition to admission to the Durbuy Labyrinth, you'll have access to a selection of Adventure Valley's best family activities:
Access to the Labyrinth & Park
Outdoor playground
Kids Adventure: a unique experience in the park, full of challenges, specially designed for young adventurers!
Tubing Slide >110 CM
Net course
3D Maze >110 CM
Dino Skinny Expo: get ready for an unforgettable encounter with our two real dinoskeletons!
Nature Walk
Viewpoint
More info